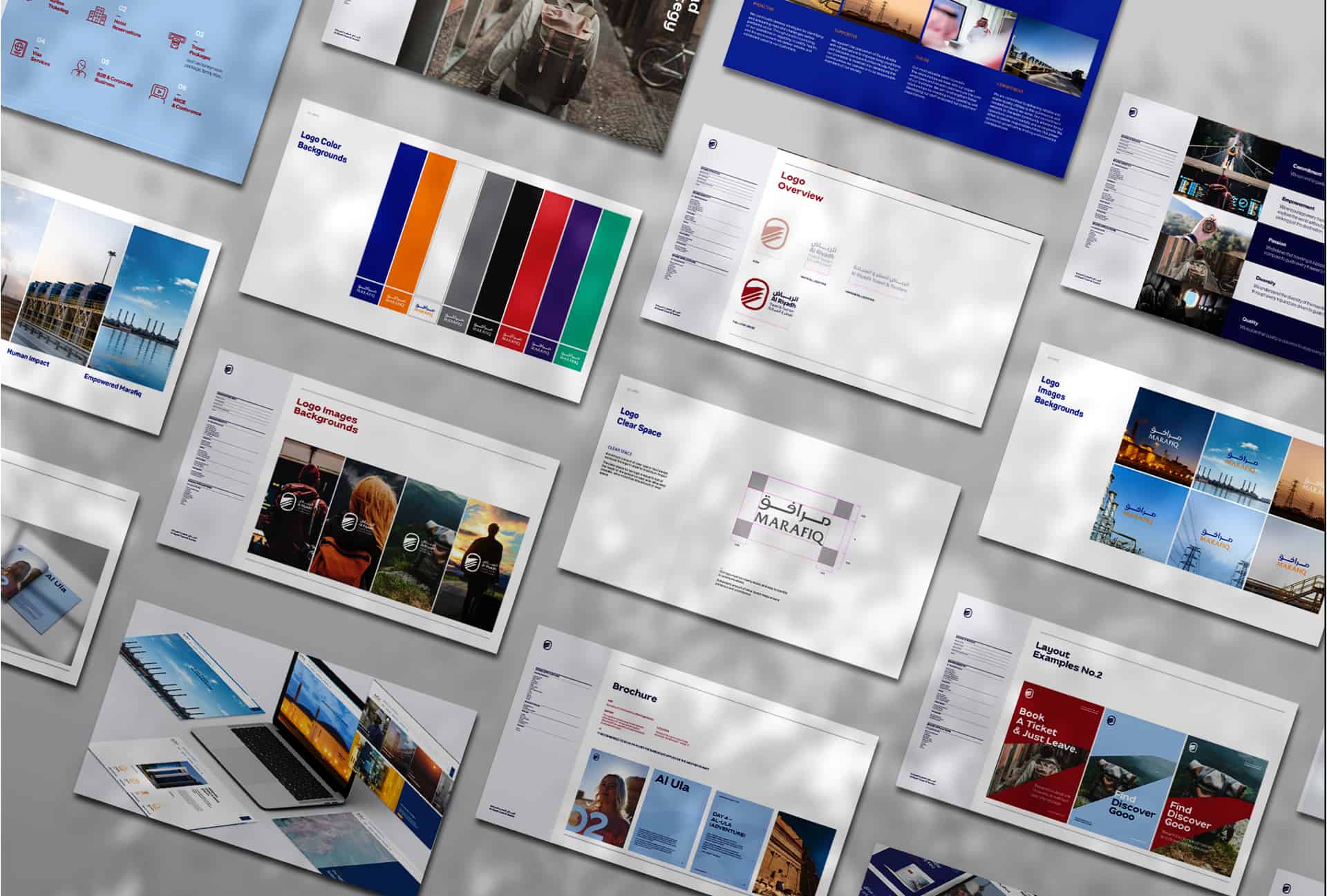 Imagine walking into a crowded store surrounded by a bunch of products. As you walk down the aisles, each item disregards your attention, but then your eye suddenly catches the attention of a particular brand, the one that creates an emotional connection and ignites a particular feeling. "People don't buy what you do, they buy why you do it". As Simon Sinek wisely said, this highlights the importance of communicating the purpose and values of a brand to connect with customers on a deeper level. This is simply called branding. 
The Power of Comprehensive Branding in Building Trust and Recognition
 First and foremost, remember that branding extends beyond a mere logo, it is a comprehensive strategy involving visual identity, messaging, and customer experience. It is the deliberate process of crafting a distinct and consistent identity for a product or service. This includes its visual appearance, core values, and the emotional response it triggers in people. The main aim is establishing a unique and easily identifiable brand while fostering connections and trust within the target market.  It's like a puzzle where all the pieces fit together to create a meaningful story, the entire experience that people have with a product or service, starting from when they first hear about it to how they feel while using it, plays a significant role in branding. It helps a business shine and captures people's attention, even when there's a sea of other businesses around. So, when people are searching for something, they recall that particular business or product and are more likely to choose it over others. 
 Branding is a powerful force in business success creating a unique identity that deeply connects with customers. It boosts recognition and loyalty, with consistent visuals and values etching people's minds. Beyond looks branding builds trust and credibility, reflecting reliability and quality. This trust builds long-lasting relationships, as customers prefer brands they know. It is not only about recognition, branding shapes unforgettable experiences. From ads to products, the brand journey leaves a mark, sparking word-of-mouth promotion as happy customers or clients become advocates for the brand. 
Dice's Branding Triumphs: Marafiq and Riyadh Travel & Tourism Showcase Successful Transformations
Marafiq and Riyadh Travel & Tourism stand as prime examples of Dice's successful branding efforts demonstrating the agency's proficiency in transforming companies through strategic brand revamps. Marafiq sought a brand transformation in preparation for its transition into an IPO, aligning all assets with the new direction. A brand audit and strategy session reshaped the logo, brand experience, and internal campaigns, even introducing a safety program character. We created a comprehensive  overhaul of the entire website, crafting a fresh site map, meticulously aligning Marafiq's services and business objectives across the content, and seamlessly showcasing the transformation through every stage, from inception to development and final deployment. The outcome was a rejuvenated brand, well-equipped for the public phase, further supported by our ongoing creative services. Dice's efforts resulted in a revamp that resonated positively with both internal stakeholders and external audiences. 
As for Riyadh Travel and Tourism, we crafted a novel brand strategy, " دليلك لتجربة مختلفة العالم," that sets them apart within the competitive travel landscape. Our creative team breathed new life into their visual identity, fashioning a modern logo that resonates with their values and aspirations. With meticulous attention we established comprehensive brand guidelines to ensure consistent and harmonious representation across diverse platforms, both physical and digital. This process culminated in a revitalized brand presence, positioning Riyadh Travel & Tourism for a fresh era of engagement and recognition. By seamlessly blending creativity with strategy, Dice's branding magic has propelled Marafiq and Riyadh Travel toward a future illuminated with success and resonance! 
Branding Shapes Businesses in a Changing World
It is impossible to overestimate the importance of branding in the ever-changing competitive landscape. It is an investment with long-lasting effects and a source of positive sentiment that opens doors to development and achievement. Companies that understand the value of branding, such as those that have worked with Dice, set out on a mission to develop loyal advocates rather than merely clients. In the end successful branding is an art that turns transactions into connections, turns commerce into connections, and inscribes the company's success in the minds of people!