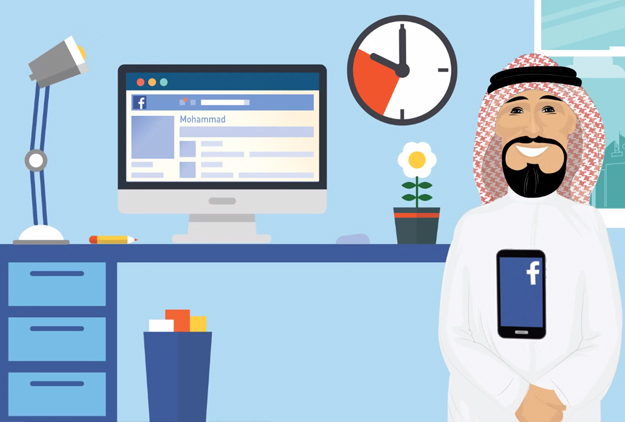 Saudi Arabia is one of the largest social media markets in the Middle East. The popularity of social media has been boosted by the high rate of smartphone ownership. With 2.4 million users, Saudi Arabia is home to more than 40% of all active Twitter users in the Arab region, says the 
Dubai School of Government (2014)
. Among the top Twitter users are clerics and members of the royal family. Social media users in Saudi Arabia are among the most active in the GCC. Social media platforms are increasingly dominating the communication and media scene in the country. High engagement rates and numbers of interactions are creating attractive opportunities for companies to engage in social media marketing. YouTube became the second most visited website in Saudi Arabia this year (after Google), with 2.9 billion views by end-July 2015. As early as 2012, Saudi Arabia had made the headlines of technology news when Google revealed that the country ranked first globally in YouTube views per capita.
Facebook
According to the TOP report, the number of Facebook users in Saudi Arabia increased from 7.8 million in 2013 to reach around 11 million by mid-2015, with most of these users being young men aged between 25 and 34.
The average Facebook user posts around 10 times a week. Furthermore, around 9% of Saudis interact with their brands via Facebook, and 87% of these interactions are in Arabic. It is worth mentioning that around half the questions asked are answered within less than 4 minutes.
Facebook video is growing at a quick pace, allowing the platform's performance of shared videos to reach the same level as YouTube, although YouTube is still way ahead of Facebook when it comes to searched videos. Currently, for every 8 YouTube links shared on Facebook, there are 6 Facebook videos posted. However, Facebook videos receive twice the engagement that YouTube links get.
Instagram
Instagram is considered as popular as Twitter in Saudi Arabia, with around 8.8 million active users recorded at mid-2015.
On average, Saudi users post around 12 times a week. Posts are currently divided equally between photos and videos, with video posts generating higher levels of interaction.
Most used hashtags on Instagram (#Style #Cooking #Clothing #Makeup) indicate that the platform is gradually turning into a female community.
Twitter
Twitter is the fifth most visited website in Saudi Arabia, with Saudi nationals making up 40% of total users in the Arab region.
One key insight about Twitter is that Saudi users tweet 5 times a day, and 87% of these posts are re-tweets.
The number of Twitter users grew by 80% from 2013 to mid-2015, exceeding 9 million users. They are already outnumbered by Facebook users, and Instagrammers are rapidly catching up with them. This is probably owing to these two platforms' high engagement rates around video content.