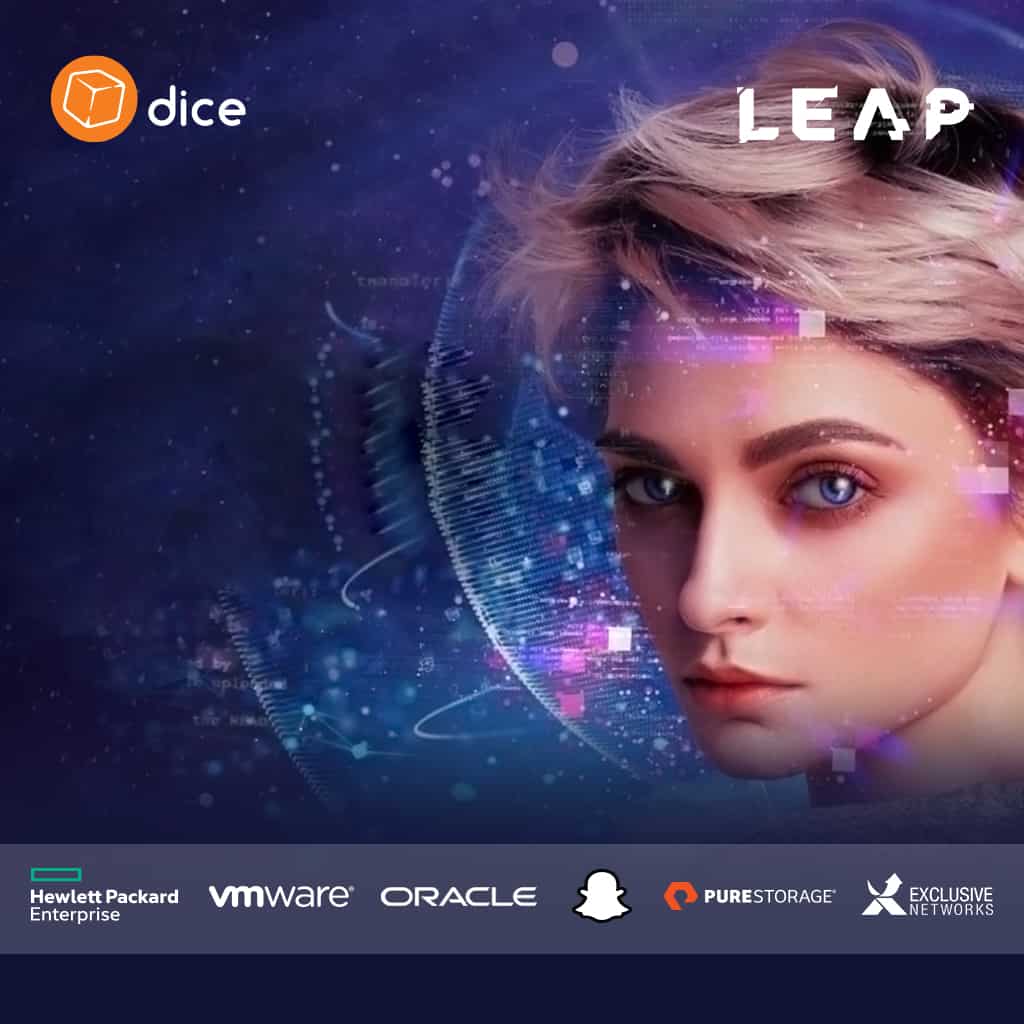 If you're into tech, then you already know about LEAP. Even if technology isn't your area of interest, explore the event where innovation knows no bounds! 
LEAP is key to MCIT's five-year strategy for boosting the growth of the Kingdom's digital economy.It is a world-renowned technology event attended by over 100,000 international technology professionals, innovative startups, and tech enthusiasts from across the globe. Aimed to explore new frontiers in the digital realm and gain insights into what the future holds for technology. It is an opportunity for attendees to be a part of history and participate in the third edition of the largest-ever tech event in Riyadh. 
When we look back on the last two years of LEAP, it is apparent that this event has played an important role in defining the future of technology. It marked the start of a journey toward fostering innovation and progress in the technology sector, and it has grown to become a premier tech event that attracts a diverse range of participants from around the world to provide a platform for tech leaders to connect, share ideas, and collaborate on the industry's latest advancements. 
Dice has been a major player since the beginning of LEAP for the past three years, showcasing their expertise through a variety of booths at the event. Their presence has been felt through several high-profile tech giants, including HPE, Purestorage, Oracle, VMWare, Snapchat, and Exclusive Network. Dice has consistently demonstrated its commitment to innovation and excellence, establishing itself as a key player in the technological field. 
The current status of Dice is thriving, as evidenced by its ongoing participation in LEAP 2023 where the agency tackled VMware and Snapchat, showcasing their cutting-edge technology and innovative solutions.  
For VMware and four of its partners, Dice successfully showcased their services, solutions, and key achievements. The president of VMware, Sumit Dhawan was also in attendance and delivered a compelling keynote address, highlighting the company's successes and future. 
As for Snapchat, with the help of Dice, successfully presented to Saudi the first pair of glasses known as Spectacles that bring augmented reality to life. The Spectacles were Snapchat's first attempt at try-on technology, redefining how we interact with and overlay computing in the world.  
Dice's continued success is demonstrated by the team's effort and dedication to providing their clients with the finest services possible. Dice is a significant player in the tech industry and will be a force to be reckoned with as they grow and adapt in the years to come. 
The significance of technology events like LEAP in the Saudi region stems from the fact that they give a venue for industry leaders, experts, and innovative companies to exchange ideas, share expertise, and demonstrate their latest innovations. These kinds of events are essential in stimulating technology-driven innovation and cultivating a culture of collaboration and growth within the technology sector. The event featured a combination of advantageous and informative activities such as a Start-up pitch competition, Mentorship workshops, Inventor matchmaking, LEAP networking application, and Orbital Talks. 
LEAP is especially significant for the growth and development of Saudi Arabia's technology sector since it gives a unique chance for local companies and entrepreneurs to network and present their offerings to a global audience. The event also brings together industry executives, specialists, and investors to debate the newest technological trends and advancements, which serves to stimulate innovation and support growth. LEAP is helping to drive the growth of Saudi Arabia's technology sector and position the Kingdom as a leader in the area by developing a collaborative culture and offering access to funding and mentorship opportunities. 
Dice is renowned as a premier agency, backed by extensive expertise and an expansive network of professionals who have worked with top-notch tech companies for years. They have made a significant impact on the industry, establishing themselves as leading lights in the field and demonstrating their commitment to innovation and excellence. At LEAP 2023, Dice tackled technology giants VMware and Snapchat, showcasing their recent cutting-edge technology and innovative solutions. This was just one example of Dice's continued success, which is a testament to the hard work and dedication of the Dice team. 
Dice has greatly influenced the Tech industry, including companies like VMware, Snapchat, HPE, etc. Their contribution to LEAP and other events has helped advance technology, offering visitors engaging experiences, displaying the latest in technology, and sharing valuable insights. Each booth showcases the company's dedication to designing distinctive booths for its most prestigious clients. The team has a wealth of experience and knowledge in creating eye-catching experience booths, offering a variety of solutions to match client demands. Their initiatives are proof that they consistently strive to deliver a seamless and memorable experience. Their work speaks for itself, and they make sure that every client has a positive experience from beginning to end. 
It is clear that the impact of this event is far-reaching and has the potential to shape the future of technology. Dice's role in supporting technology clients has been instrumental in ensuring the success of the event and will continue to be a driving force in the growth of the technology industry. Overall, LEAP's significance and Dice's participation in it cannot be emphasized enough, and it will be fascinating to see how this event continues to influence the technological future. See you in LEAP 2024, with much more anticipation!