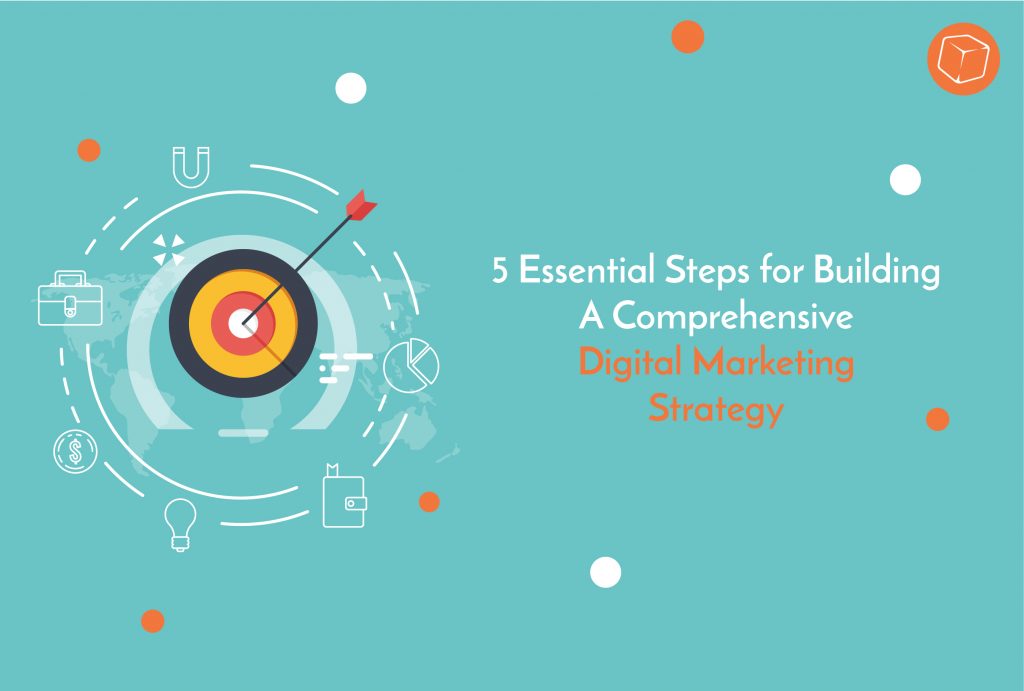 Here are 
5 essential steps
 you can follow that will lead to a successful, powerful new digital marketing strategy.
1. Define your audience
The best way to start with any marketing strategy is to think about the type of audience you want to appeal to. It's important to know who you're marketing to or else you won't be to market them effectively. People who are new to marketing often fall into the trap of thinking they are reaching everyone. To market efficiently, you have to understand the type of audience you are attracting. To avoid this issue, it would be best to define your audience before attempting to target them.
When defining your audience, ask yourself these questions:
What is the demographic of my audience? Ex: Age, location, gender, etc.
What kind of a job does my audience have?
What interests my audiences? What do they follow on a day to day basis?
What's their economic bracket?
2. Make a list of the best places to reach them
Think about the average day in the life of your audience member. A good way to start with this is by imagining what a single day would look like for them. For instance, what would they be doing the first thing in the morning? What does their commute look like? What would they most likely to do when they get home? What do they do before going to bed? To make it simpler on yourself, write down a hypothetical scenario and look at it. Look at all the digital marketing opportunities you're bringing up by asking yourself these questions. Think about what the other person does. For example, does this person listen to the radio or podcasts? Do they use social media? If so, what social network does (s)he uses? Do they watch YouTube?As mundane as these questions may seem, they can give you a much better insight into the type of audience you're targeting.
3. Brainstorm: What are their pain points, and how can you address them?
This sounds straightforward, but you can go more in-depth with it than you think. Think beyond the obvious of why they need your product or service and brainstorm around what else you can provide, such as answers to questions they have. Cast a wide net at this step! Now, next to each pain point, note how you can solve it. Use what you discovered in step two about where you can reach your audience. For example, you can:
provide them with your product or service
answer their questions on your blog
make videos that show how to do something
create a downloadable guide
share quick explainer graphics on social media
explain something new in weekly emails
4. Bring it together. What strategies did you pinpoint in your research?
Alright, so now that you've thought about your audience; what they do online, how to reach them in order to fix their problem and so on. It's time to bring it all together to determine what piece of 
digital marketing strategy
 you should employ to reach your audience.
Here are some questions to think about with digital marketing tactics to help:
Does my audience research online before buying? (SEO and PPC)
Is my audience spending time on social media? (Social Media Marketing and Social Media Ads)
Is my audience heading to YouTube when they need answers? (Video Production)
Does my audience spend a lot of time on YouTube, in general? (Video ads)
Can I answer questions my audience is searching for answers for with my content? (Content Strategy)
Would it make sense to keep in touch with my audience on a weekly or monthly basis? (Email marketing)
5. Prioritize & Plan
It's easy to look at the previous list and answer "yes" to all of the questions. If you look closer, you'll notice how some things are will stand out as the being the most important thing for your audience. Evaluate your budget and determine how many things you can start with. Once you're done, go from there.
You can also consult a digital marketing agency. We have a lot of experience with digital marketing strategy!